WE SHIP WORLDWIDE! Please be sure to include your full address including country when inquiring so we can address your specific shipping and delivery needs properly.
We Ship Using Fedex, DHL and USPS or the lowest cost provider that can provide consistent quality shipping. For International orders, customs duties, taxes and brokerage fees are your responsibility as we have no control over and cannot predict how much these may be. Tracking and/or delivery confirmation numbers will be provided via e-mail if they are available for the shipping method selected.
Shipping costs are based on item weight, the shipping methods selected and the ship to destination. They are automatically calculated during the checkout (order) process. For many of our products, we subsidize some of the shipping costs to save you money. Regularly check our website for specials on shipping!
Delivery Times:
Depending on the shipping method you have selected, average delivery times vary between 7-10 business days for most US, 10-14 business days for Canadian destinations and to be determined for International shipments. For most products, please allow 48 to 72 hours to process your order for shipment. Please allow additional processing time for special order or back order products. Please note that International shipments sent via USPS could take as long as 6-8 weeks due to customs delays and other unforeseen circumstances.
* To ensure fast and reliable delivery, we reserve the right to select other shipping methods. Please feel free to contact us if you have any questions or you do not see a shipping method you would like to use.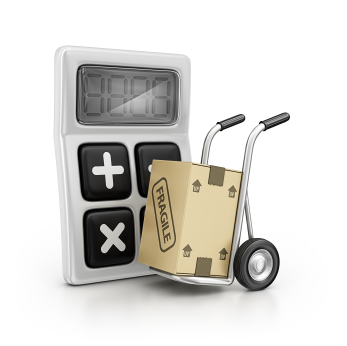 Returns & Exchanges:
We are proud to offer a 100% Satisfaction, 30-Day Risk Free, Return Policy
We are confident you will be happy with your purchase. If for any reason the product does not meet your expectations, you may return it in its original condition with all original packing materials within 30 calendar days from the shipment date for an exchange or full refund of your purchase price, excluding shipping costs and any applicable fees (see below).
Please inspect your order immediately upon arrival. Do not dispose of the box or any packaging materials until you have inspected your order and are satisfied with the product you have received.
To make a return or exchange, start by contacting us to obtain an RMA (Return Merchandise Authorization) number and return instructions. You may contact us by email, Live Chat or Toll Free at the number shown on our contact page, and one of our Customer Service Representatives will be happy to assist you. Be sure to have your order number or the full name used to place the order on hand when requesting the return authorization.
Please Note: A 10-25% restocking fee will be applied to products with missing or damaged packaging or items not in their original condition.
Up to a 50% restocking fee may be applied to any returns sent back after the 60-Day period, without a Return Authorization or shipments returned due to an invalid address, delivery refusal, or unclaimed delivery.
The customer is responsible for all return shipping charges and assumes responsibility for the return package insurance. Customers shipping internationally must clearly indicate on the outside of the package, on the description of goods in the customs form, that it contains return goods. Bodyforce will not accept return packages that have import duty or tax charges applied. Once the returned items are received in good order, new ones will be sent out or a refund will be issued.
* Bodyforce requires that you keep the packaging to facilitate a return if necessary. All returns will need a Return Merchandise Authorization (RMA) number. Any returns that arrive back to Bodyforce without an RMA will be refused. All RMA numbers must be requested within the 30 day window, from time of delivery. To obtain a Return Merchandise Authorization (RMA), contact Bodyforce via our contact page. We will credit your purchase immediately upon receipt of the returned item with an RMA.
* Refused shipments and products being returned without the original packaging are subject to a 15% restocking fee and freight charges. Customers will additionally be responsible for any freight damage if not properly packaged. An 8% restocking fee will be applied within the 30 day trial period.
* Bodyforce will credit back purchase charges only and will not credit back fees that were paid for any assembly. Bodyforce is not responsible for any dis-assembly or removal of the product from the home. The customer is responsible for the repackaging of the product and removal from the home in the original packaging.
*Cancellations. If an item is cancelled before it ships, a full refund will be issued to the customer of all charges. However, if the item has already left our facility, and is in transit, the customer will be charged a non refundable 8% re-stocking fee. Even if you don't have a tracking number yet, it's still possible that your item was physically shipped from our warehouse, and the 8% re-stocking fee will still apply.
Replacements and Returns.
To process a replacement or return, please fill out the short form located at the bottom of this page. Once submitted, you will receive a confirmation of your request with instructions on how to proceed within 24-48 business hours.
If a replacement or return is needed, due to damage, defect or buyers remorse, the machine will be picked up and delivered/removed with the same delivery option chosen during checkout through Sole. If purchased through any other retailer, the replacement or return will be curbside service only. You can choose to upgrade your shipping option at the full cost listed on our shipping page.